Peter Crosby is a man of diverse skills and confusing interests. Not only is he an internationally unknown travel humorist, he's also a creative marketing consultant, landscape photographer, computer nerd, half-assed editorial cartoonist, middling trumpeter, pseudo-super-taster, and budget oenophile. When he's not pursuing any of those activities, Crosby busies himself by drinking cheap box wine and staring blankly into the TV set, wondering where all the years have gone.
The early years of Peter Crosby.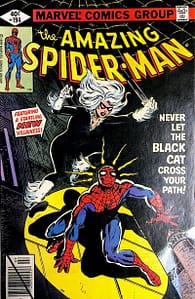 Born fifth, the youngest son of a typical suburban family, Peter Crosby spent his early childhood like many American kids — reading comic books and watching network television sitcoms.
This intellectually bankrupt upbringing led to social dysfunction and a lack of achievement, despite being constantly reminded of his "above-average intelligence" by motivation-killing teachers ("Peter's obviously bright, he just doesn't apply himself to our pointless exercises and tedious busy-work").
Peter Crosby's anemic academic record was a testament to both his boredom with traditional education methodology and his sugary cereal-fueled hyperactivity.
Crosby's early signs of success.
Luckily, there were some bright spots during his school years. In the sixth grade, Peter Crosby drew the best Snoopy® in his elementary school and subsequently won a ceramic Linus® piggy bank (now a priceless collector's item).
After decades spent unsuccessfully attempting to surpass that achievement, Peter gave up trying to do anything meaningful with his life and went into advertising. Because that's what people do when they have no other marketable skills.
The end of innocence.
As an advertising professional for 30+ years, Crosby has exceeded the legal limit of success for a person of his highly questionable talent and/or skills.
It's why he lives in constant fear that his beautiful spouse and worldly possessions will be repossessed at any moment by a Washington bureaucrat and his gloating High School guidance counselor. ("See? I told you that you'd never amount to anything, Mr. Crosby!")
The confusing interests of Peter Crosby.
As for Peter's personal interests, he includes among them watching any British Comedy or Matt Groening TV show, whining about petty annoyances online, and using several computers to express his writing, music, and digital penchants, as well as to alienate his aforementioned beautiful wife.
For fun, Peter Crosby likes to travel with said spouse and write long-winded articles about his trips, primarily for his own golden-year recollections, but also for the vast sea of bored English-reading citizens in the world who should seriously think about getting outside more.
Want to know more about Peter Crosby?
Too bad. Damn, you're nosy.